Hurricane Ian made landfall in the United States on September 28, 2022. It was the deadliest storm to hit Florida since 1935. At almost 500 miles wide, the Category 4 storm caused catastrophic winds and deadly, record-breaking storm surges. Here, btw takes a closer look at Ian's tragic aftermath.
How Deadly Was Hurricane Ian?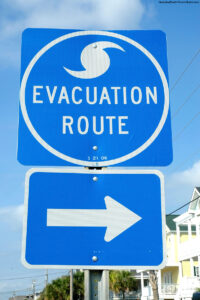 As of Monday, October 10, 2022, at least 120 people in Florida were killed by Hurricane Ian. Another five were killed in North Carolina, where the storm made landfall again on September 30. The hardest-hit area was Lee County, Florida, which contains three islands and where fifty-six people are reported dead from the storm. Most of the deaths are from drowning, as storm surges rose as high as eighteen feet in some areas. It is not yet certain how many people remain missing.
Reviewing the Damage
In the days following the storm, about 400,000 Floridians were left without electric power. Thousands of houses and businesses were destroyed. Half of the schools on Fort Myers and Fort Myers Beach sustained damage from the storm. Islands were cut off from the mainland because bridges, causeways, and roads were washed away by the storm surge. It may take as long as a month to restore power to some of the homes on the Florida islands.
Officials in Lee County delayed ordering a mandatory evacuation until September 27, just one day before the storm hit. Why? Those officials say that until that day, Ian's path was just too uncertain for them to make the evacuation order. The storm also intensified rapidly, gaining strength as it approached land. The National Hurricane Center will conduct a post-storm analysis to gain a better understanding of how better forecasting and messaging might have saved lives.
Aiding the Survivors
So what is being done to aid survivors of Hurricane Ian? The Federal Emergency Management Agency (FEMA) sent Disaster Survivor Assistance Teams (DSAT) to help. Teams conduct door-to-door checks to find out what people need and to connect them with resources for assistance. Disaster Recovery Centers have also been set up in all affected counties. Government agents are at these centers to help people understand what federal assistance is available, and how to apply for it. The Florida Division of Emergency Management is distributing food, water, and ice to impacted residents from centers in Desoto, Lee, and Charlotte Counties. The U.S. Army Corps of Engineers, in partnership with FEMA, has started the Operation Blue Roof Program. It provides eligible homeowners with a free temporary blue plastic covering to put over damaged roofs until more permanent repairs can be made.
Government agencies are not alone in helping Floridians. Over 1,800 volunteers in Florida have opened a Home Cleanup Hotline. Survivors can call the hotline to have fallen trees removed from their home or business, to get help covering damaged roofs, to remove debris, and other tasks.
Dig Deeper Ian is the deadliest storm to hit Florida since the 1935 Labor Day hurricane. Use Internet resources to learn more about that event and write a paragraph about what you find.