Remembering the Women of Silent Film
You may know that films used to be silent. Maybe you have even seen a clip of a silent film. But did you know that most silent films have been lost over time, destroyed by decay, fire, and other hazards? The ones that survive reveal only a limited picture of the time period. The contributions of female actresses, producers, directors, and screenwriters during this time are especially difficult to recover. But one collector —Dwight Cleveland of Chicago, Illinois—hopes to change that.
For a long time, Cleveland had collected vintage movie posters and lobby cards (posters displayed in movie theater lobbies to show what a film was about). But during the COVID-19 lockdown, Cleveland began collecting publicity materials relating specifically to women's contributions to the silent film industry. His collection now contains about 7,800 items. Cleveland has assembled a list of a thousand women who were active in the early silent film industry, some participating in as many as fifty to seventy-five films.
Now, about ninety of the lobby cards from Cleveland's collection will be on display in an exhibit at the Poster House in New York City. The exhibit is called Experimental Marriage: Women in Early Hollywood. It opens April 7, 2023, and runs through October 9, 2023. Cleveland has said that he eventually hopes to partner with a university, museum, or other institution that will make his collection permanently available to film scholars, historians, and the general public.
Dig Deeper Use Internet resources to research prominent women who contributed to the silent film industry in the United States, either as producers, directors, writers, or actresses. Choose one and write a one-paragraph biography about her accomplishments.
Rishi Sunak: Britain's Newest Prime Minister
It's been an intense autumn for Great Britain. Not only has the country seen two monarchs in the past eight weeks, it has also seen three prime ministers. Queen Elizabeth appointed Liz Truss to Britain's highest political office on September 6. This was just two days before the queen died. Truss replaced Boris Johnson. Truss only held the office for fifty days, however. This made her the shortest-serving prime minister in British history. Truss was initially chosen over Rishi Sunak by the Conservative Party. But once Truss resigned, the Conservative Party turned to Sunak as the new leader. Britain's new monarch, King Charles, appointed him to take Truss's place.
Who is Rishi Sunak? He is a Conservative who was Britain's finance minister during the coronavirus pandemic. He supervised the distribution of relief payments and encouraged people to keep supporting local restaurants and businesses. He is the first person of color and the first Hindu to hold the position of British prime minister. (His parents both came to Britain from east Africa and are of Indian origin.) Sunak is also the youngest prime minister in more than two centuries. He faces a host of challenges, such as a divided party and a major economic crisis. How does he plan to address these problems? He plans to reverse Liz Truss's unfunded tax cuts, raise taxes, and cut spending to prevent an economic recession.
Dig Deeper Rishi Sunak is the second British prime minister in a row to take office without an election. How did that happen? Use Internet resources to learn more, then write a paragraph explaining the process.
Meet "Pan Solo"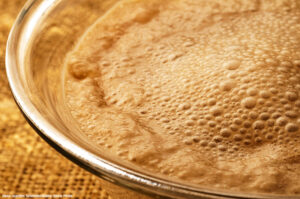 Star Wars fans, get ready: two bakers in California have made a life-size sculpture of Han Solo frozen in carbonite  . . . out of bread. The six-foot-tall sculpture references a scene from the movie The Empire Strikes Back. The bread sculpture was created by Hannalee Pervan and her mother Catherine Pervan. They co-own One House Bakery in Benicia, California, about a half-hour's drive north of San Francisco. It took the pair about a month to complete the likeness, working in the evenings after the bakery was closed. They had to use two different kinds of dough, including "dead" dough, which is yeastless and has a higher sugar content. This helps make the sculpture last longer. The Pervans displayed the sculpture outside their bakery next to a sign that reads, "Our hero Pan Solo has been trapped in Levainite by the evil Java the Hut."  
This isn't the Pervans' first attempt into making science fiction and fantasy come to life through bread. Two years later, they made a scene inspired by another Star Wars television series The Mandalorian. It included figures of the "Pain-dough-lorian," "Baby Dough-Da," and "the Pandroid." And last year, they made an alligator "Dough-ki," from the Marvel television series Loki.
So, what will happen to "Pan" Solo? Unfortunately, this time, Princess Leia won't come to his rescue. Instead, he'll be entered in the annual Downtown Benicia Main Street Scarecrow Contest. He won't turn to the dark side, but he will start to mold—and at that point, he'll be composted.
What Do You Think? Go online to find other examples of weird sculptures or sculptures made out of strange or unusual materials. Write a paragraph describing one of your favorites. What do you think causes people to want to make artwork like this?