On February 20, 2023, United States President Joe Biden made a surprise visit to Kyiv, the capital city of Ukraine. The historic visit was a demonstration of the United States' support for Ukraine ahead of the one-year anniversary of Russia's invasion on February 24, 2022. President Biden spent roughly five hours in Kyiv meeting with Ukrainian President Vladimir Zelenskyy. He also honored fallen soldiers and saw firsthand the war's devastation. Due to security concerns, it is rare for an American president to travel to a conflict zone where the United States military does not have a presence. This was Biden's first visit to a war zone as president.
One Year of War in Ukraine
On February 24, 2022, Russian President Vladimir Putin launched a full-scale invasion of Ukraine from the north, east, and south. The Russian military quickly captured large amounts of Ukrainian territory at the start of the war, but it failed to capture Kyiv. Russian troops were forced to pull back after the initial advance. As a result, the Ukrainian military recaptured much of the territory that Russia had seized earlier. In May 2022, Russian forces captured Mariupol, a southern city located on the Black Sea. This helped create a secure corridor between the Russian annexed territories on the Crimean Peninsula and eastern Donbas region. By the late summer and fall of 2022, the Ukrainian military forced Russian troops out of parts of the southern and eastern regions, liberating the port city of Kherson.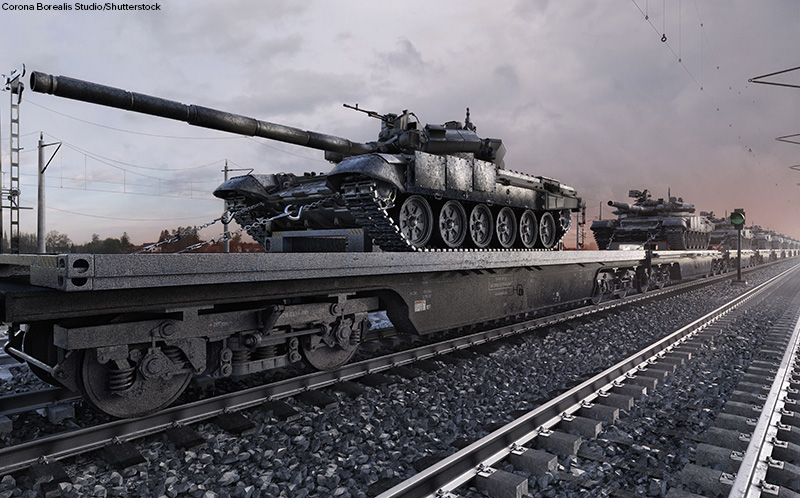 Since then, neither side has gained or lost much territory. However, Russia has launched airstrikes to break Ukrainian morale and damage the country's power systems. Over the past year, the Russian invasion has caused devastation across Ukraine. Thousands of Ukrainian troops and civilians have been killed. Millions of people have fled their homes, becoming refugees scattered across the world. Ukraine has also suffered billions of dollars in damage to roads, bridges, and buildings. The Ukrainian government has struggled to cover the expenses of the war without foreign support. For more information, check out this btw article about the initial invasion and this btw article update from December 2022.
U.S. Pledges Additional Assistance to Ukraine
Over the past year, the United States and other nations have provided Ukraine with billions of dollars of defense, humanitarian, and economic assistance. During his visit to Kyiv, Biden met with President Zelenskyy and announced that the U.S. Congress had authorized another $500 million to Ukraine. On February 27, 2023, United States Secretary of the Treasury Janet Yellen also visited Kyiv to echo the United States' financial support for Ukraine. During her visit, Yellen announced $1.25 billion in economic aid for the country's schools and hospitals. The funds are part of a $9.9 billion package of direct budget support for Ukrainian civilians. The money will help pay the salaries of healthcare workers, teachers, and first responders.
Additionally, the United States and over 30 other countries have placed economic sanctions and export control actions on Russia. Sanctions are penalties imposed by one country against another for acting aggressively or breaking international law. For example, the United States banned all Russian oil and gas imports after the invasion. These actions are meant to hurt Russia's economy and make it difficult to fund the Russian war effort. On February 24, 2023, the White House announced that there would be new sanctions on Russia. These measures include additional restrictions on exports to Russia, increased tariffs on Russian products, and sanctions on both Russian and third-party actors supporting Russia's war effort.
Over the past year, the U.S. Congress has approved more than $112 billion in defense, economic, and humanitarian aid for Ukraine. Most Americans supported sending aid to Ukraine when Russia invaded in February 2022. However, as the war continues with no clear end in sight, more Americans are expressing concern about how much money has gone to the war.
Dig Deeper Watch a video or read a transcript of President Biden's full speech from his visit to Kyiv. What are some of the main points in his speech?