On April 18, 2023, Fox News agreed to pay $787.5 million to Dominion Voting Systems in a legal settlement. This agreement prevented a long court trial and ended a much-watched battle that involved media reporting and the First Amendment.
Dominion is a company based in Denver, Colorado. It sells electronic hardware and software, such as voting machines, for elections. Twenty-eight states used Dominion products during the 2020 presidential election. After Joe Biden won the election, sitting President Donald Trump claimed the election was stolen. Trump, some of his lawyers, and some Fox News hosts and guests were among those who said Dominion manipulated the voting results in favor of Biden.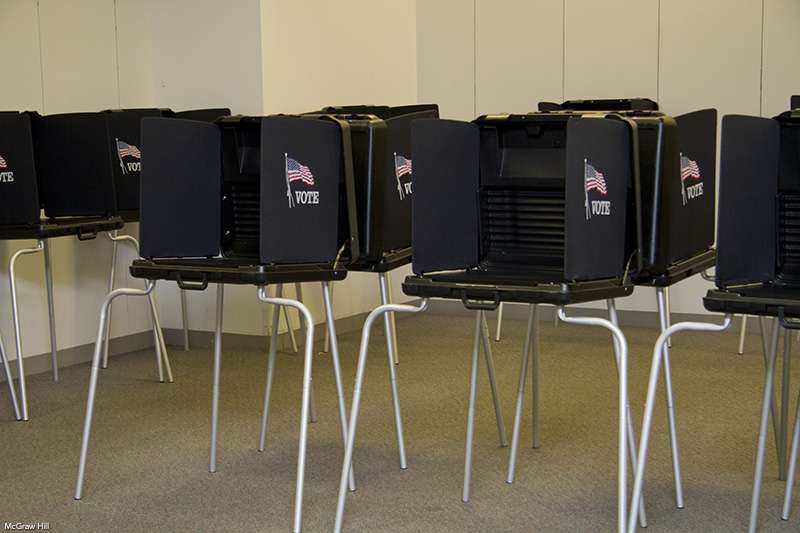 In response, Dominion sued Fox News. The company asked for $1.6 billion for damage to the company's reputation. Dominion got about half of the money it wanted but not an on-air apology from Fox News.
Below, btw takes a closer look at the case and why it is important to media organizations.
Arizona Angers Viewers
Fox News was the first media organization to say Biden won Arizona on election night. Arizona was a key state in the election. The announcement was correct, but it angered Fox News' viewership, many of whom favored Trump. Fox News viewers responded by changing the channel to other news outlets, such as One America News (OAN) and Newsmax. 
In the days after the election, Fox News saw its ratings go down. TV networks closely watch ratings because the ratings numbers influence the price networks can charge advertisers. Higher ratings equal higher ad rates and vice versa. So, the ratings drop concerned Fox News executives. 
A Revival of Ratings
As Fox News' ratings were dropping, the network increased its claims of a stolen election. Sidney Powell, a Trump lawyer, stated that Dominion's machines changed votes from Trump to Biden. Powell also made such claims on the Fox News network. Fair and free elections are essential in a representative democracy like the United States. Statements that the presidential election was not fair were serious and drew a lot of attention.
Dominion said that Fox and its commentators "relentlessly stated" that its voting machines were at the center of a conspiracy to get Biden elected. Dominion said that Fox News did this to boost its ratings and win back its audience even though company executives and hosts knew that the claims were not true. 
In fact, Fox News founder Rupert Murdoch said that the election "was not stolen." He made this statement to lawyers before the trial was set to begin. Several Fox News hosts, including Tucker Carlson, Sean Hannity, Laura Ingraham, and Maria Bartiromo, questioned the truthfulness of the statements against Dominion in emails, texts, and electronic messages. These communications were part of the pre-trial research and were made public before the trial's start date.
Despite these concerns expressed in private, the network continued to make false election claims about the voting company. After Dominion sued, Fox News leadership argued that it just was reporting newsworthy claims.
A Tough Standard
Media organizations like Fox News must accurately report news. If not, they can be sued for libel. Libel is making false statements that damage a person's or company's reputation. To win a libel case, though, is hard. The U.S. Supreme Court ruled in New York Times v. Sullivan (1964) that "actual malice" needs to be shown. To win a libel case against a news organization, it must be proven that the organization's reporting was done "with knowledge that it was false or with reckless disregard for the truth." The legal standard for libel is high because of the Constitutional First Amendment protection of freedom of press. 
A Settlement Reached
The sides avoided going to trial by settling the case. A settlement happens when a plaintiff (party who files a lawsuit) and defendant agree to solve their disagreement before a judge or jury does. The settlement happened on the day that the trial was set to begin.
Dig Deeper In a surprising turn of events, Fox News announced on April 24, 2023, that Carlson's last show on the network was April 21, three days after the settlement. Use internet sources to do further research on this development or on new developments in this news story. Explain your findings in a paragraph, and then share with a classmate.