Solar power, wind power, and hydropower are examples of renewable energy sources. Did you know that China controls most of the solar energy production worldwide? Here, btw takes a closer look at the situation.
Consequences of China's Control
Recently, the demand for renewable energy in Europe has skyrocketed. When Russia invaded Ukraine, many European nations stopped buying natural gas from Russia, which was once Europe's largest supplier. European countries are looking for new sources of energy to replace those natural gas supplies. As a result, Europe is turning to solar. In fact, Europe has pledged to triple the amount of energy generated by solar by 2030.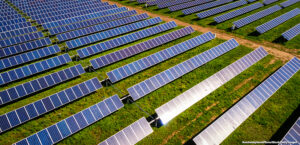 Europe (especially Germany) used to be a leader in solar production. But since 2011, the market now has shifted to Asia. Since 2011, China has invested ten times more in solar production than Europe did. China now dominates the industry. Last year, China made more than 75 percent of the world's solar panels. China's current dominance in the solar industry could cause challenges if supply chains breakdown. In 2022, such breakdowns and bottlenecks during the COVID-19 pandemic caused the price of solar panels to increase by about twenty percent.
China's solar production has helped drive down manufacturing costs, making it less expensive to produce solar energy overall. It is expected that by 2060, solar energy in China will be inexpensive and reliable. Solar power is already less expensive than coal power in most parts of China. China is currently the world's largest emitter of carbon dioxide. Increasing the use of solar power should help reduce carbon emissions.
Efforts to Broaden Solar Manufacturing
Both Europe and the United States are increasing their presence in the solar industry. For example, the European Union (EU)'s recent Net Zero Industry Act would require that forty percent of all solar panels used in Europe be built in Europe. However, the Act hasn't passed the EU parliament yet.
Meanwhile, the Biden administration's Inflation Reduction Act includes many incentives for solar panel producers and owners. The federal government now offers tax credits to companies building solar panels in the U.S. It is estimated that developing solar energy supply chains in the U.S. could lead to investments of over $120 billion by 2030. It could also double the number of energy manufacturing jobs to one million by the end of this decade.
Dig Deeper What other countries are leaders in solar panel production? How does their production compare to China's production of solar panels?