On May 14, 2023, Turkey held a presidential election that ended with no candidate receiving more than fifty percent of the vote. On May 28, the country will hold a runoff election between the top two candidates. Here, btw takes a closer look at this election, the candidates, and the potential impact of this election.
The Candidates
President Recep Tayyip Erdogan, 69, is running for reelection. He has served in the Turkish government for more than twenty years. He was the prime minister from 2003 to 2014 before he became president in 2014. Erdogan is the founder of the Justice and Development Party (AKP). Under Erdogan, Turkey has become increasingly authoritarian, especially following a failed attempt to force Erdogan from power in a 2016 coup. Since then, President Erdogan has strongly fought against his political challengers.
His political opponent in this election is Kemal Kilicdaroglu, 74, of the Republican People's Party (CHP). Kilicdaroglu is a formal civil servant. He is also an Alevi (a member of an Islamic minority group). During his campaign, he promised to unite Turkey's different classes and political parties, and to put an end to the widespread inflation that the country currently faces. He has also questioned Erdogan's "all-powerful" approach to the presidency and has introduced Kurdish activists and women's rights activists to the CHP.
The third candidate in the May 14 election was Sinan Ogan. He was a candidate for ATA Alliance: a group of four smaller political parties with nationalist ideals. He received 2.79 million votes–just five percent of the vote. But his presence in the election led to the runoff election.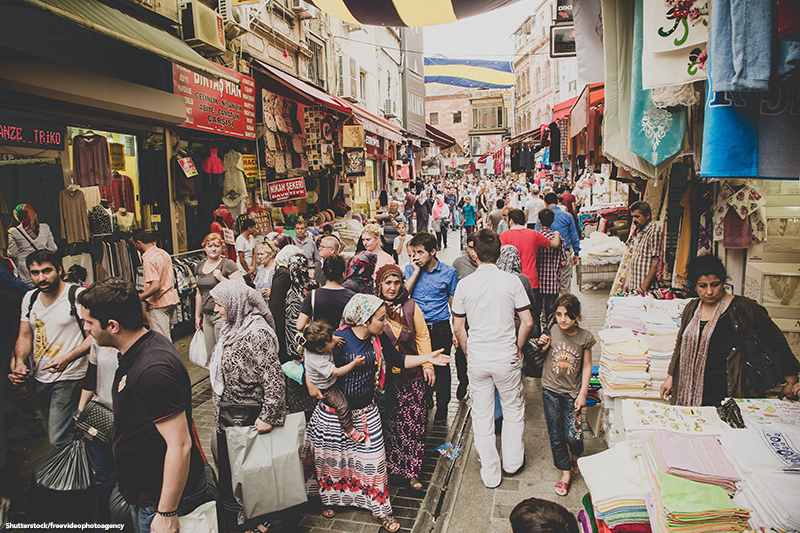 The May 14th Election Results
Erdogan came very close to winning the May 14 election. Erdogan received 49.51 percent of the vote, while Kilicdaroglu received 44.88 percent. But 50 percent was required to win. Still, this is the closest any candidate has come to beating Erdogan since he became president in 2014.
Voter turnout was excellent, at 88.92 percent. However, international voter rights groups have expressed concerns that there were many problems with the election. For example, there are reports that representatives from some of the political parties were harassed. Erdogan's critics also say that media coverage of the candidates was biased because Erdogan's allies control the country's mainstream media outlets.
What May Happen Next
The runoff election will occur on May 28. On May 22, Sinan Ogan announced his endorsement of Erdogan in the runoff election. If Erdogan wins, due to term limits, he will have to step down in 2028. If Kilicdaroglu wins, he says he will de-centralize the office of the presidency by removing presidential veto power. He also proposes holding elections every seven years.
Dig Deeper How do current inflation rates in Turkey compare to inflation rates in the United States? Use Internet resources to find out.