Ada Deer, a highly respected Native American leader from northern Wisconsin, died on August 15, 2023, at the age of 88. Deer was a woman of firsts. She was the first woman from her Menominee (Muh·naa·muh·nee) Tribe to graduate from the University of Wisconsin-Madison. Deer was the first Native American to obtain a master's degree in social work from Columbia University. She was also the first woman to lead the Bureau of Indian Affairs.
Ada Deer's Childhood
Deer was born on August 7, 1935, on the Menominee reservation in Keshena, Wisconsin. She grew up on the reservation in a log cabin that didn't have running water or electricity. Deer believed that living on the reservation led her to love the land, animals, and her tribal people. Her father worked in a lumber mill. Her mother was not Native American but strongly believed in Native American rights. She took young Ada to her first tribal meeting when she was four years old.
Deer credited her mother for developing her as a person. Her mother encouraged her to speak out against injustice. As a young adult, Deer graduated from college and graduate school with degrees in social work. She moved to Minneapolis, Minnesota, to help Native Americans who had left their tribal lands in search of economic opportunities in the city.
A Call to Act
During the 1950s, the U.S. Congress passed a series of laws that ended the federal government's obligations to Native American tribes. This period is referred to as the Termination Era. Native American groups lost their rights to govern their own tribal lands. The lands on which Native Americans lived were put up for sale. Tribes also lost federal money that supported health care and education programs and police and fire department services. Native Americans were encouraged to leave their reservations and find jobs in cities.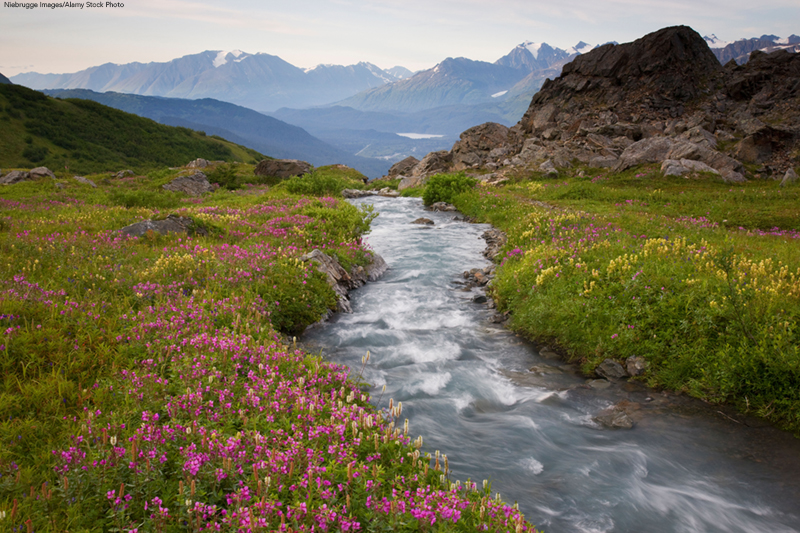 Ada Deer's Menominee Tribe was affected by these laws. She thought that the laws were politically, economically, and culturally disastrous for Native Americans. In the 1960s, Deer joined protestors to stop the sale of Menominee tribal lands. Deer then founded a group that lobbied Congress to overturn the termination laws. As a result of their efforts, the Menominee Restoration Act of 1973 was passed. It restored the Menominee Tribe's federal rights. Deer served as the first woman to lead the Menominee Tribe after it was restored.
The Bureau of Indian Affairs
Deer continued to use her social work degrees to help Native Americans. In addition, she later taught at the University of Wisconsin's School of Social Work. She unsuccessfully ran for Wisconsin secretary of state twice and once for Congress. Because of her experiences fighting for the rights of Native Americans, President Bill Clinton chose Deer to lead the Bureau of Indian Affairs in 1993. The Bureau of Indian Affairs is a federal agency that is responsible for supporting and protecting the social, political, and economic welfare of Native Americans.
Deer vowed to make the Bureau of Indian Affairs more effective at helping Native Americans. She toured the poorest reservations in the United States and fought for funding to support them. She also was able to ensure that that more than 200 of Alaska's tribes were recognized as sovereign groups.
After her four years of service at the Bureau, Deer returned to teaching at the University of Wisconsin-Madison to lead the American Indian Studies Program. She continued to be active in politics and was inducted into the National Native American Hall of Fame in 2019. As news of her death on August 15 spread, Native American groups, Wisconsin political leaders, and members of Congress spoke out in admiration of Ada Deer. All agreed that Deer would be remembered as a kind, passionate, and determined champion for Native Americans.
What Do You Think? What personality traits are needed to fight for change like Ada Deer did?