The wildfires on Maui that began on August 8, 2023, have caused extensive damage on this Hawaiian island. Severe drought and high winds from Hurricane Dora created conditions that fueled several fires on the island. Precise causes of the fires are still under investigation.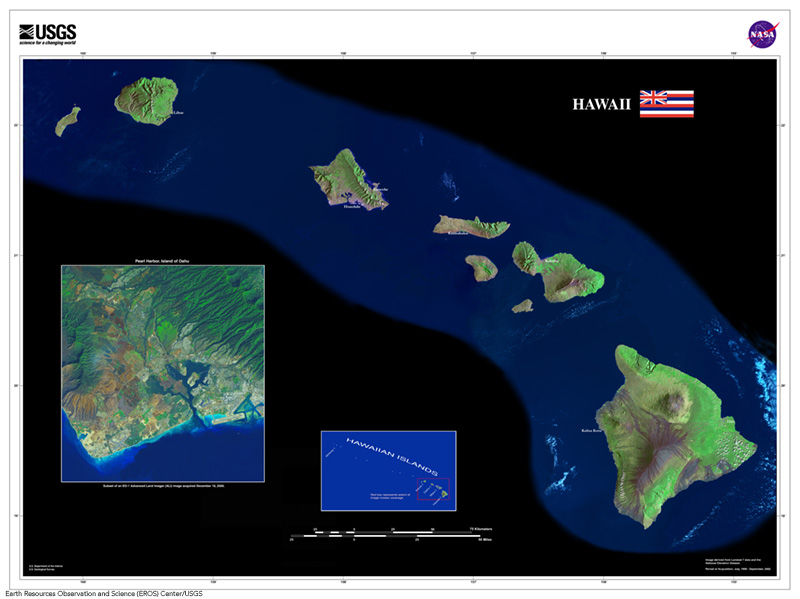 A rapidly moving fire destroyed the town of Lahaina, Maui. The Lahaina Fire is now the deadliest natural disaster in Hawaii's history, with 115 people confirmed dead as of August 29, 2023. Hundreds more are listed as unaccounted for. The Lahaina Fire also destroyed at least 2,200 structures in the town.
State and federal emergency workers, aid organizations, and volunteers are responding to help those affected by Maui's wildfires in August 2023. The Federal Emergency Management Agency (FEMA), Department of Health and Human Services, and more than a dozen federal agencies are assisting in recovery efforts.
Lahaina is a historic coastal town of about 13,000 people. Because nearly 85 percent of the structures that were destroyed are residential, people need places to stay.
Temporary Housing
Some Lahaina residents are able to stay with family or friends on other parts of the island. But the majority have sought temporary housing in shelters or hotels. The Red Cross, the Hawaii Emergency Management Agency, and FEMA have worked with Maui hotels to provide temporary housing. About 4,400 people are currently staying in these hotels and in vacation properties.
Rental homes are also being used as places to stay. Airbnb, a company which allows the public to rent private homes or condos for short stays, has opened a non-profit to help provide housing for wildfire survivors. Nearly 900 people are staying in Airbnb properties. Following the fires, tourists in West Maui were evacuated to allow the community to focus on recovery and relief.  
On August 10, 2023, President Biden approved a federal disaster declaration. The federal government has distributed $8.5 million in aid to about 8,000 families affected by the fires. Nearly $3.6 million of those funds are for rental assistance.
Long-term housing and rebuilding efforts will take months or years. President Biden has promised federal government assistance to rebuild the area. He said that these efforts should be respectful of the values and traditions of the people, focused on the way the people of Maui want to rebuild. It is estimated that the cost to rebuild will be $5.52 billion.
Other Needs
Housing is not the only need that survivors of the wildfires have. FEMA and the Red Cross have provided meals and clean water. Because many residents had to flee the fire quickly, they were not able to gather clothing or documents. Personal identification and papers were lost in the fires.
Also, emotional support for survivors dealing with trauma after a disaster is a priority. FEMA and the Red Cross are committed to providing mental health services for the survivors.
While some displaced residents are staying in hotels or rental properties, they need a place to care for their pets. Many temporary housing options do not accept animals. Animal shelters have taken in dogs, cats, rabbits, and tortoises. Some animal shelters are at capacity and need supplies and people to foster animals.
One elementary school in Lahaina was destroyed in the wildfire. Lahaina's three other public schools are closed and will not reopen until mid-October. Officials need to make sure the air, water, and soil are safe before students and staff return. Schools will also need to be cleaned and have power and internet connections reestablished. Around 60 percent of the 3,000 students in Lahaina's public schools have not yet enrolled in other schools or signed up for remote classes.
Giving Back
Lahaina is known as a popular tourist town. Although it is small, thousands of people visit each year. That is one reason so many want to help residents of the area.
One 5-year-old boy from the Seattle area, Edison Juel, had recently visited Lahaina. After hearing about the fires, he wanted to help and asked his mom if he could have a lemonade stand. With his parents' help, he set up his stand "Lemonade for Lahaina." He made more than $3,300 by selling lemonade, popsicles, and toys. Corporate matching at a rate of 3:1 from his parents' employers increased the donation total. In all, Edison and his family were able to send more than $16,000 to the Maui Community Fund.
The American Red Cross has placed a link on its website (redcross.org) to collect financial donations. The Hawai'i Community Foundation is also collecting financial donations with the Maui Strong Fund. So far, the foundation has already collected over $1 million in aid. The Maui Food Bank is also working hard to provide nutritious meals to those who lost their homes. You can donate funds to support this effort at the Maui Food Bank website (www.mauifoodbank.org). Financial donations are the most effective way to support these aid organizations that are in Maui working to help the wildfire victims. 
What Do You Think? What other needs might people who have lost their homes in the Maui wildfires have? Can you think of ways the government, businesses, or volunteers could help?