On September 11, 2001, millions of Americans were going about their business on a regular Tuesday. That morning fourteen members of the terrorist group al-Qaeda hijacked four passenger jets. The terrorists deliberately crashed two of the planes into the twin towers of the World Trade Center in New York City causing the buildings to collapse. A third plane crashed into the Pentagon in Washington, D.C. On the fourth plane, passengers fought back. They diverted the plane from its Washington, D.C., destination and caused the plane to crash in a field in Pennsylvania.
These attacks resulted in over 3,000 deaths. These events led the George W. Bush administration to begin the War on Terror in Iraq and Afghanistan. People across the United States will remember the lives lost that fateful day. Here, btw takes a look at some of the ceremonies planned in honor of the twentieth anniversary of the 9/11 terrorist attacks.
9/11 Memorial & Museum
At the National September 11 Memorial and Museum in New York City, the annual commemoration ceremony will take place on the Memorial plaza. Family members of those killed in the terrorist attack will read the names of their loved ones aloud. There will also be six moments of silence: one for when each of the World Trade Center towers was struck; one for when each of the buildings fell; one for the attack on the Pentagon; and one for the crash of Flight 93 in Pennsylvania.
The ceremony will begin at 8:30 am. The first moment of silence will be at 8:46 am. The ceremony is expected to end at approximately 1 pm.
The September 11 Museum is also open that day.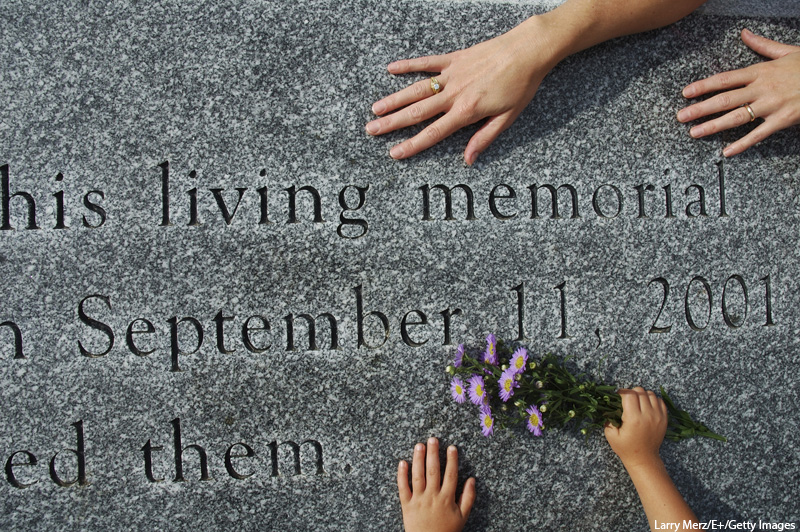 How to Learn More
The September 11 Memorial and Museum website offers more information about the events of 9/11/01 on its 9/11 Primer page. There are six thematic modules that provide a variety of educational resources.
The modules are:
Antecedents of 9/11
The History of the World Trade Center
Solidarity After 9/11
Events of 9/11
Memorializing 9/11 and
Repercussions of 9/11
To view each module, visit this 9/11 Primer page.
Dig Deeper Ask a parent, family member, or teacher who experienced September 11, 2001, to tell you about their remembrances of that day. Ask them to share their personal story with you, rather than a recounting of national events. Write a paragraph describing their story in your own words. Share these stories in small groups or, if time permits, with your whole class.