The east African nation of Kenya has a goal to grow 15 billion trees by 2032. This is part of an effort to restore trees to over 10 million hectares (over 38,000 square miles) of land. On Monday, November 13, 2023, this effort to improve Kenya's environment received a major boost. Kenya's government declared that day a holiday dedicated to planting trees.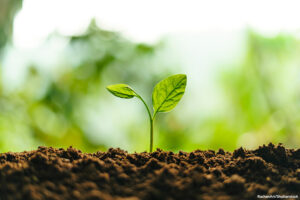 Kithure Kindiki is the Kenyan Cabinet Secretary for the Interior and Administration of National Government. He announced this day as National Tree Growing Day on November 6. This left Kenyan citizens little time to prepare. Because this holiday was not announced until one week before the planting effort began, some Kenyans worried that there would not be enough tree seedlings available for those hoping to participate. But the government established venues in each of Kenya's 47 counties dedicated to the tree planting efforts. The government's Cabinet secretaries and local governors helped lead tree planting efforts at each venue. Kenya's president, William Ruto, planted a tree as well. The public was expected to participate. Each new tree could be logged on the JazaMiti app (Swahili for "fill with trees"). The app lets individuals record the plant species, the number of seedlings planted and the date. There were already two million registrations on the app in advance of Monday's effort. Rain in some parts of Kenya decreased the planned impact, but those who participated said they hope it will become an annual holiday. Official counts of the number of seedlings planted have not been released. But the government did announce that it plans to plant more seedlings before the rainy season ends in December.
Why the Focus on Reforestation?
Kenya put such a commitment on tree planting because very large areas of the nation's forest cover have been lost in recent decades. According to the Food and Agriculture Organization of the United Nations, Kenya's total forested land dropped from 12 percent in 1990 to 6 percent in 2010. The Ministry of Environment has a goal of planting 500 million seedlings to help restore these lost trees.
Kenya's trees disappeared so quickly because many were cut due to increased demand for construction lumber. As the population grew, more homes needed to be built. Wood also provides charcoal that is a valuable fuel source in the country. Kenya uses wood to provide almost three-quarters of the nation's total energy needs.
There has been some recent evidence of improved tree growth, however. In 2022, the Kenya Forest Service announced that the nation's forest has increased to 9 percent. The government wants to cover 30 percent of Kenya with trees by 2031 to achieve environmental benefits. More trees can improve Kenya's biodiversity and makes the nation less threatened by climate change.
Part of a Global Effort
Kenya's tree growing effort is only one example of a climate fighting effort. The United Nations is supporting a project called the Decade on Ecosystem Restoration. Between 2021 and 2030, there are a variety of activities happening around the globe intended to combat negative effects of climate change. One example is the tree growing efforts occurring in Borneo. This island is in the Indian Ocean south of Vietnam. Farmers living on the island are recruited each year to plant 100 million trees. The tree planting work actually started in 2014. So far, the work has restored trees to 620 hectares of land (about 2 square miles). The work is proceeding slowly, but the organizers in Borneo want to plant another 1500 hectares (around 6 square miles) of trees in the next five years.
Dig Deeper Visit the UN website for the Decade on Ecosystem Restoration. Look at the variety of projects that are part of this international effort. Select one project and conduct more research into the work already undertaken and the planned work ahead. Summarize what you learn and report your findings to the class.