"What do you want to do when you grow up?" is a question that adults often ask of kids. It may need to be followed up by, "Where do you want to work—at home, in an office building, or with the public?"
What is a Workplace?
Until the COVID-19 pandemic, for most people "going to work" meant leaving their homes for a place of employment. People who work in manufacturing or in service industries like transportation, public safety (police, fire), healthcare, education, landscaping, retail, and entertainment need to leave their homes to do their jobs. Workers in other types of industries which include office work and technology may not have that same requirement.
In March 2020, most of the United States was shut down due to the COVID-19 pandemic. Thousands of office workers took their computers home. Computers, the internet, and online meeting software allowed these workers the tools they needed to do the same work at home that they would do in an office building.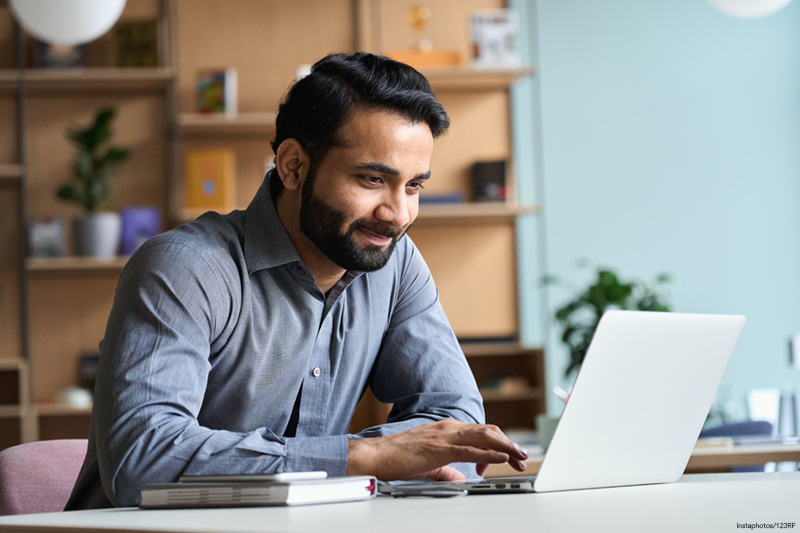 Working remotely became not only possible, but common. Large and small companies alike had to allow remote work during the COVID quarantine. For most businesses, that plan was not meant to be a permanent switch. More than three years later, remote work is still a reality for many companies. Employers are rethinking these work arrangements.
Return to the Office
Employers see benefits to having workers in the office. Collaboration, or working with others to share ideas or create a product, is one such benefit. Company leaders also say that returning to the office improves workplace culture and productivity.
Workplace culture is the combination of attitudes and behaviors in the workplace. It includes how well employees trust, value, and communicate with each other. That influences employee performance. When most employees perform well, the company usually does too.
Employers from the federal government to private sector companies are pushing for more in-office workdays. Some businesses, like Amazon and Farmers Insurance, now require workers to work in the office three days per week. Other companies, like BlackRock investing firm, require workers to be in the office four days per week. Elon Musk is requiring his employees at Telsa to be in the office 5 days, or 40 hours, per week. He feels that to continue creating exciting products, employees need to be together.
According to a recent survey, nearly 90 percent of companies plan to have employees return to the office by the end of 2024. Business leaders who support this say it is better to see their employees in person.
Employee Viewpoint
Many workers, though, prefer the flexibility of remote work. Productivity, or the ability to complete tasks, has remained high. The Bureau of Labor Statistics reported that employee productivity was up more than 4 percent in 2020. It rose 2 percent in 2021. And productivity is also rising in 2023.
Cost savings is another benefit. The expense of childcare may be less when a parent can work from home. However, it can be difficult to balance work and childcare in the same space, some workers also appreciate the cost savings and time savings from not having to commute to an office.
Even with businesses increasing the number of required days in the office, the debate continues. A hybrid approach, a mix of working some days at home and some in the office, will likely remain an option.   
What Do You Think?  Should companies require their workers to be in an office? Discuss the question as a class and create a graph that visualizes the results of your discussion.