Leaders from across the world recently gathered in New York City for the 78th Session of the United Nations General Assembly. The session opened on September 5, 2023. It was the first in-person gathering since the beginning of the coronavirus pandemic in 2020. The high-level meeting is held every year for countries' representatives to discuss urgent global issues. Perhaps the most important event is the General Debate. From September 19 through September 26, heads of governments from most of the world's nations gave speeches during the General Debate to the entire General Assembly. Each speaker represented their nation's interests and discussed solutions to the world's most pressing problems.
What Happens During a General Debate
Each member nation has the opportunity to deliver a speech at this event. Speeches are intended to last for 15 minutes, but many speakers exceed this time limit. In 2022, the average speech stretched to approximately 19 minutes. Another aspect of this event is the "right of reply." This allows a member to dispute criticisms voiced against their nation during the General Debate. These responses often lead to fiery exchanges. Surprisingly, these responses are not typically delivered by heads of state. Instead, lower-level members of a country's delegation step up to respond.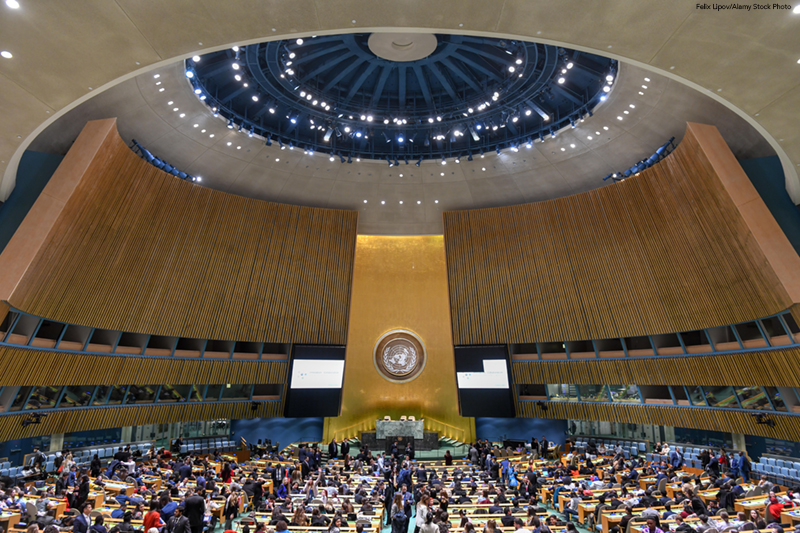 Topics on the 2023 Agenda
Several key issues dominated this year's agenda, including the war in Ukraine, climate change, and the ongoing COVID-19 pandemic. On the opening day of the debate, Ukrainian President Volodymyr Zelenskyy condemned Russia for what he called its "unprovoked aggression." He also requested continued support for Ukraine's war effort. Opposing him, Sergey Lavrov, Russia's Minister of Foreign Affairs, gave a speech criticizing the support that has been offered to Ukraine from countries such as the United States. U.S. President Joe Biden later pledged continued support for Ukraine. He laid blame for the war solely on Russia. Turkey's President Recep Tayyip Erdoğan, along with representatives from many other countries, urged the two countries to find a path to peace.
Nepal's Prime Minister Pushpa Kamal Dahal urged fellow representatives to shift focus to common challenges shared by all nations, such as climate change. He remarked that the climate crisis impacts all member nations. Representatives from other countries urged the development of strategies to combat the rising temperatures and other environmental changes that threaten our planet.
In addition to climate concerns, the ongoing battle against COVID-19 remained a prominent issue on the assembly's agenda. Leaders discussed international efforts to distribute vaccines and other forms of medical aid. A separate meeting took place on September 20 to plan for future pandemics. Many nations attending this meeting pledged monetary support to a general Pandemic Fund. The fund is meant to pay for global research efforts to help cure and prevent future pandemics.
Key Absences of World Leaders
While many world leaders attended the general session, some were notably absent this year. Five permanent members make up the UN Security Council: the United States, China, Russia, France, and the United Kingdom. President Biden was the only leader of the five countries to attend the 2023 General Session. President Xi Jinping of China has only attended one of these sessions by video conference in recent years. Xi did not participate at all in 2023. However, Vice President Han Zheng did attend. United Kingdom Prime Minister Rishi Sunak was also absent. It has been more than ten years since a UK prime minister skipped this meeting. The President of France, Emmanuel Macron, was also absent. Both leaders suggested busy schedules at home kept them away. Russia's President Vladimir Putin also did not attend due to the ongoing conflict with Ukraine.
Dig Deeper Click this link to review the schedule of this year's General Debate available here. Choose a speech given by a representative from any country on any day. Analyze your selected speech and identify the speaker's main message as well as the global significance of the issue. Do you agree or disagree with the speaker's ideas? Write a brief report illustrating your position on the speech. Be sure to highlight key points and examples from the speech itself.