California senator Dianne Feinstein died September 29, 2023, at age 90. She was the oldest and longest-serving female U.S. senator.
Feinstein's career in the Senate spanned three decades. Throughout that time, she supported gun control, environmental issues, and review of federal interrogation methods. She will also be remembered for breaking many barriers for women in politics.
Politicians recalled Feinstein's belief in rules and her dedication to her job. California governor Gavin Newsome praised Feinstein for her tenacity [persistence] and noted that she broke down political barriers for women.
San Francisco Roots
Feinstein began her political career in San Francisco. She was elected to the city's Board of Supervisors and served as its first woman president. When San Francisco's mayor was assassinated in 1978, Feinstein became acting mayor due to her position on the Board. She was elected for two more mayoral terms, serving as San Francisco's first female mayor from 1978 to 1988.
A Woman of Firsts
In 1992, Feinstein was elected to the U.S. Senate in a special election. She became the first female senator to represent California. She was reelected 5 times, serving nearly 31 years, up until her death.
During Feinstein's time in the Senate, female representation rose from two women in 1992 to 24 women in 2022.Feinstein said in 2022 that she was was proud to work amongst more women in the Senate.
Dianne Feinstein was the first woman to serve as the chair of the Senate Rules Committee and the Senate Intelligence Committee. She was also the first female on the Senate Judiciary Committee.
What Did She Work For?
Feinstein was a moderate Democrat. She held many views in the center of the political spectrum. She was known for readily working with Republican lawmakers to enact legislation.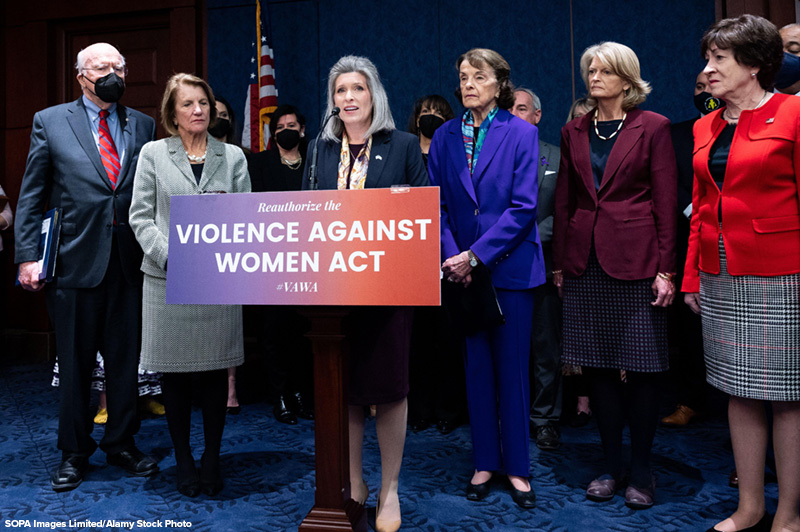 One primary issue she championed was gun control. Feinstein authored the 1994 Federal Assault Weapons Ban. It prohibited the sale, manufacture, and import of semi-automatic military-style assault weapons. The bill was in effect for 10 years, due to a clause included as a compromise to encourage its passage. After the mass shooting in 2012 at Sandy Hook Elementary School in Connecticut, Feinstein continued unsuccessfully to push for legislation to renew the law.
Other legislative achievements include Feinstein's work for the environment. Feinstein spent much time at Lake Tahoe on the California-Nevada border and grew to love it. She helped sponsor the Tahoe Summit in 1997 and passed bills to fund Tahoe's protection and restoration from threats such as quagga mussels, an invasive species.
California's desert was also important to Feinstein. In 1994 she sponsored the California Desert Protection Act, which established Death Valley National Park, Joshua Tree National Park, and Mojave National Preserve. In 2009, when faced with plans from developers to utilize land in the Mojave Desert, Feinstein introduced bills to create nearly 1 million acres of the land as national monuments. The attempts to protect the natural resources were successful.
According to Feinstein, the most important work of her career came when she chaired the Senate Intelligence Committee. Following the September 11, 2001, terrorist attacks and testimony of secret Central Intelligence Agency (CIA) prisons, Feinstein pushed for more oversight. The committee called for a complete investigation of the CIA's detention and interrogation program. Feinstein pushed for, and won, the public release of the report of CIA torture practices against terrorism suspects.
In Feinstein's last years, concern about her health prevailed. After illness from shingles and apparent lapses in memory, some called for Feinstein to step down from the Senate. Dianne Feinstein announced in February 2023 that she would not seek reelection in 2024. She continued to work and even voted in the Senate the day prior to her passing.
President Joe Biden, who served in the Senate with Feinstein for many years, praised her for her toughness and her compassion.
What Do You Think? Dianne Feinstein has been described as having tenacity, or persistence and drive. What other characteristics do you think it takes to have a career in politics that lasts as long as that of Feinstein?