Last week was the 47th G-7 Summit. G-7 stands for the "Group of Seven," and includes the United States, Canada, France, Germany, Italy, Japan, and the United Kingdom. The G-7 originated in the 1970s as a meeting of finance ministers from the U.S., France, the U.K., and West Germany. As the organization became more formal over the decades, other allies were added and it became a meeting of heads of state. The Summit is usually held annually, but because of the coronavirus pandemic, this was the first in-person meeting in about two years. It was held in Cornwall, in southwestern England, from June 11 to 13, 2021. Here, btw takes a look at some of the most important takeaways from the Summit.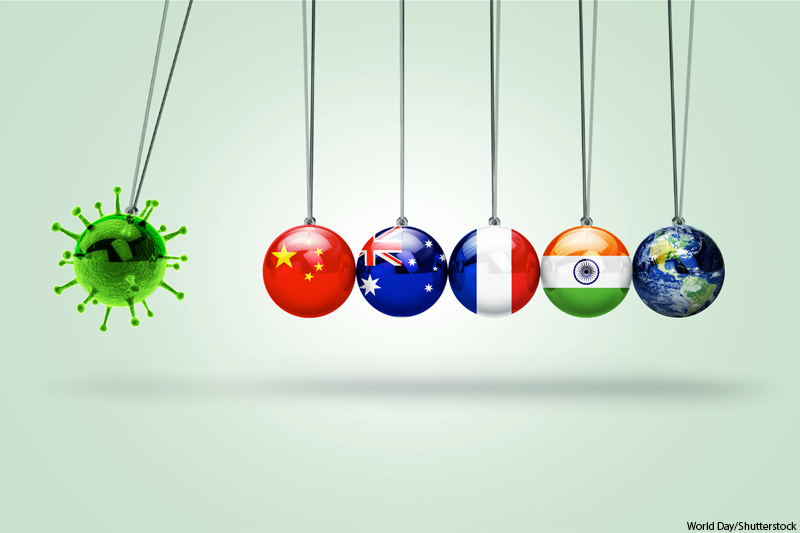 G-7 and COVID
One major commitment of the G-7 leaders was to provide funding for COVID-19 vaccinations to lower-income areas of the world. South Asia and Latin America, for example, are both regions where infection and death rates are continuing to rise and vaccination levels are low. President Biden has promised to donate 500 million doses of the Pfizer vaccine to countries around the world–200 million this year, and the rest in 2022. Combined, the G-7 leaders committed their countries to contribute one billion dollars of COVID-19 vaccine resources globally, or roughly two billion doses. This is important because the virus can't be eliminated unless people are vaccinated all over the world, not just in wealthy nations.
The leaders also called for a new study into how the virus originated. Previous studies have been deemed insufficient because of China's lack of cooperation. Looking ahead to future pandemics and how to respond better to them, the G-7 leaders also pledged to:
increase global vaccine manufacturing capacity across the globe;
improve early warning systems; and
shorten the period of time it takes to develop, treat, and test a vaccine from 300 to 100 days.
Standing Up, Speaking Out
After much debate, theG-7 leaders agreed to speak out against human rights abuses in China. This was despite earlier reluctance by members of the European Union to do so because they feared angering China. The statement made by the G-7 leaders expressed concern over China's forced labor practices and called on the country to respect human rights. The leaders also called out Russia for its criminal hacking and ransomware attacks on other nations. They condemned President Putin for interfering with elections and for silencing the Russian media.
Another key focus of the Summit was climate change. Collectively, the G-7 leaders pledged to cut their emissions in half by 2030 and reach net zero emissions by no later than 2050, with a focus on building eco-friendly infrastructure. The nations could not agree on a timeline for switching from coal to clean energy.
Ultimately, while strong words were spoken about both human rights and climate change, activists criticize the fact that these words did not translate into any specific goals or actions.
Dig Deeper The G-7 is the Group of Seven. What is the Group of 20? What nations does it include? What is its goal or mission? Use Internet resources to find out more, and write a short paragraph about what you discover.