On April 21, 2023, the Museum of Art and Photography (MAP) in Bengaluru, India, launched the first comprehensive online encyclopedia of Indian art. The Encyclopedia of Art includes over 2,000 entries that span 10,000 years of art history. It provides information about works dating from the Prehistoric Era) to today. The art represents all ten regions of modern-day India, Pakistan, and Bangladesh. Encyclopedia entries are written for the general public rather than for art experts. It is intended to be a reliable and easy-to-use resource for students, researchers, and anyone who is interested in learning more about Indian art.
Rethinking Indian Art History
Nathaniel Gaskell, director of the MAP Academy, had two main goals when creating the encyclopedia. First, he wanted to provide better access to Indian art history. Second, he wanted to present more diverse perspectives on Indian art. For the encyclopedia, over two dozen Indian art historians were hired to research and write the entries for the encyclopedia. International experts then reviewed the entries for accuracy.
About the Encyclopedia of Art
The online encyclopedia was written and organized to make learning about Indian art history more approachable. More people can easily access the information because the encyclopedia is free and online. When more specialized terms are introduced, they are also defined in the encyclopedia's glossary. Users can refine their search by time period, region, content type, department, category, and occupation. The departments organize works into different styles of art, such as architecture, photography, and textiles. There are 55 different categories of subjects, including archaeology, fashion, and art theory.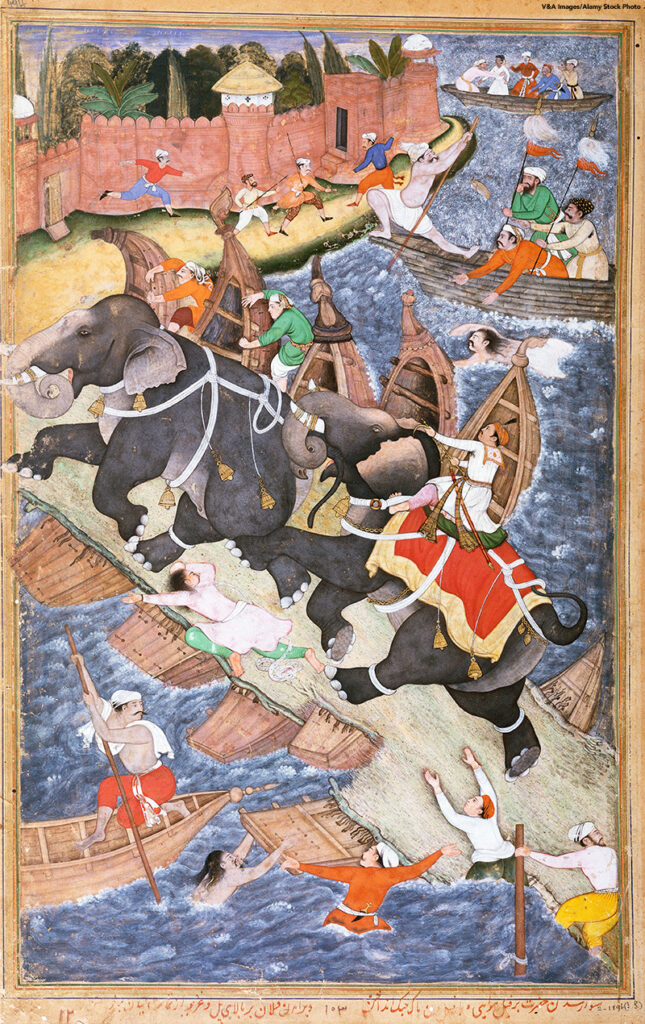 The MAP Academy team carefully selected topics for the initial encyclopedia entries. They wished to better represent the wide range of Indian religious, linguistic, and local traditions. Entries feature a roughly equal number of male and female artists. Traditionally, much of Indian art history has focused on kings and rulers. To reduce this bias, the encyclopedia includes entries about a variety of occupations in addition to the kings and rulers. They also highlight the lesser-studied crafts and living traditions, such as embroidery and folk drama, from smaller regions in India alongside the fine arts, such as painting and sculpture.
The Encyclopedia of Art includes four different types of content: articles, glossaries, blogs, and clusters. The main encyclopedia entries are articles that provide background information about different artists, techniques, subjects, works, and art movements in Indian art history. The online site also includes blogs written by the MAP Academy researchers and editors. These blog posts let users dive deeper into certain topics. The clusters are curated groups of articles from across the Encyclopedia. Like museum exhibits, these clusters organize articles under a shared theme. "Textile Traditions from Punjab" and "Popular Games that Originated in India" are two examples of clusters currently on the website.
The MAP Academy is also creating online courses for people to learn more about Indian art history. The courses include introductions to the history of different artistic media, themes, skills, and time periods. They are all completely free and self-paced. All online courses will include lessons that combine audio, text, and videos created by art historians. Though the Core Courses are still in development, people can currently enroll in select Short Courses. Most courses were designed for a general audience, but some were written specifically for middle and high school students.
All content is currently written in English, which is widely spoken in India. However, organizers have future plans to translate the entries into Hindi and other regional languages. The project will also work to translate historical texts from archaic and regional languages into English for a wider audience. Organizers also hope to continue to grow the encyclopedia with plans to add about 1,000 new entries each year.
What Do You Think? Explore the Encyclopedia of Art's website. How might online resources like this encourage more young people to study Indian art?