Monarch Butterfly Populations on the Rise
Monarch butterflies migrate to Mexico every winter. Migration is a dangerous journey. Monarch populations are also impacted by challenges such as drought, severe weather, habitat loss, pesticide use, and climate change. But even so, the number of monarch butterflies migrating to Mexico this past winter was increased by a staggering thirty-five percent. This is especially surprising when the insects were labeled as "near extinction" last year.
Why? Scientists say that it's because of positive environmental and human factors, such as a reduction in forest loss, logging, and pesticide use. Many individuals and communities are taking active steps to support the monarch population. The butterflies also seem to be adapting surprisingly well to climate change. It's possible that monarchs have even adjusted their migration calendar. Usually, they arrive in Mexico in the late fall, and head north again in March. But last year, they left in February, which allowed them to avoid a heat wave in April. This year, they didn't leave Mexico until April, so scientists are interested to see how that change impacts next year's population. They also urge people to remember that insect populations can increase or decrease wildly from year to year, so it's difficult to know if this increase is a trend, or just a one-time lucky event.
Dig Deeper What can you do to support monarch butterfly populations in your own yard or community? If you don't already know, visit a site like the National Wildlife Federation to find out. Then list five steps you can take to help.
Fort Hood Army Base to be Renamed
The United States has approximately 450 to 500 military bases. Of these, the vast majority are named after white men. In 2021, Congress established the Naming Commission. This group compiled a list of more than 750 Department of Defense items (such as streets, signs, and buildings) that needed to be reviewed to determine if their names were connected to the Confederacy. This list included nine military bases. Since then, for the first time, military installations have begun to be named for women and nonwhite Americans.
One of these, Fort Hood Army base in Texas, will likely be renamed for Latino General Richard Cavazos. Fort Hood currently is the one of the largest military bases in the United States. It has about forty thousand soldiers and the capacity to support two armored divisions equipped with tanks and other armored vehicles, The fort was originally named for Confederate General John Bell Hood of Kentucky. General Richard Cavazos, the base's new namesake, was a native Texan and the first Latino American four-star general. He served in Korea and earned the Distinguished Service Cross, which is the second-highest military honor for valor. He went on to fight in the Vietnam War, where he received the Distinguished Service Cross once again. During his military career, General Cavazos also earned two Legions of Merit, a Silver Star, five Bronze Stars, the Purple Heart, and many other awards for service. This name change will mark the first time that a U.S. military base is named for a Hispanic or Latino service member.
What Do You Think? In your own words, why might it be important to change the names of U.S. military bases that honor Confederate generals? What is the significance of the name selected to replace "Fort Hood"?
White House Announces Plan to Reduce Food Inflation
You may have noticed food shortages at the grocery store recently. Maybe your favorite foods are suddenly more expensive than they used to be. Food pantries are also having problems stocking fresh food for customers. The combination of the ongoing COVID-19 pandemic and the Russian invasion of Ukraine have caused serious food supply chain problems. Major meat packing plants have had to close down because of workers getting sick. The transportation industry has also been impacted, meaning that food can't always make it to the shelves. Because food is more scarce, it has become more expensive. At the same time, Russia's invasion of Ukraine has made imports of food from other countries more expensive as well.
To help combat the problem, the White House has authorized more than two billion dollars in funding. The money comes from the March 2021 COVID relief package, the American Rescue Plan, and other relief sources. The funding will be used in a number of ways. For example, the federal government will provide grants and other contributions to smaller, local farms and meat packing plants to try to produce more food and get it to people more easily. The money will also be used to support other initiatives – such as urban agriculture; smaller, organic farms; and programs to reduce food waste.
Critics of the new plan argue that inflation is caused by more than just the pandemic and Russian invasion of Ukraine, and that investing more money in the food supply chain won't do much to solve the problem of rising prices. But the Biden administration claims that the plan will help level the playing field for small farmers and meat packers, rather than allowing a few large companies to dominate the industry. Making the agricultural market fairer and more competitive will ultimately lower prices for consumers.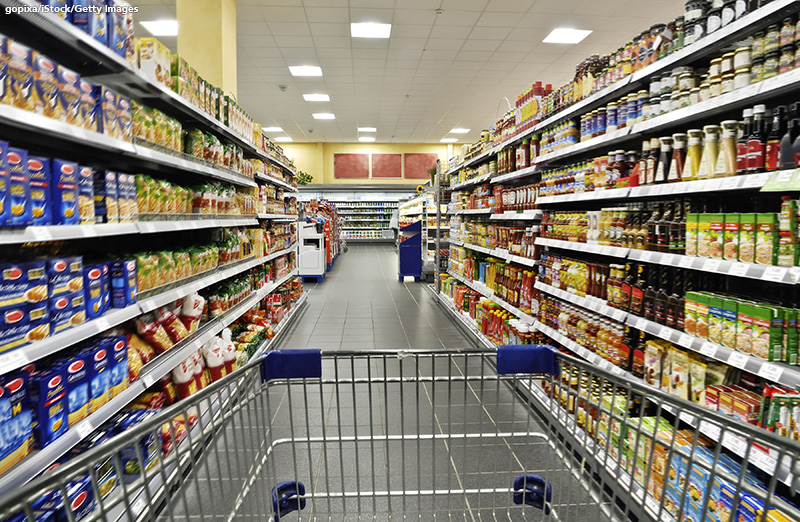 What Do You Think? What local food resources are available in your own community? Are there farmers markets, co-ops, etc.? Based on what you learned in the article above, how might it help the food supply chain to shop at these places?