Dr. Carter Woodson was a distinguished teacher, writer, and historian. Woodson is known as the "father of Black history" because he dedicated his life to the teaching and celebration of African American history. He helped establish the annual celebration of Black History Month in February. Here, btw takes a closer look at his life and achievements. 
Woodson's Early Life
Carter Woodson was born in Virginia in 1875. His parents were formerly enslaved, and he had eight siblings. Early on, he could attend school only for a few months out of the year because he worked helping his father earn money on the family farm. Despite his occasional schooling, Carter learned to read. He often read the newspaper to his illiterate father. In his teens, Woodson moved to West Virginia to work in the coal mines to contribute more money to the family. At twenty, he entered high school and graduated in less than two years because he had taught himself reading, writing, and mathematics. Before pursuing his college degrees, Woodson worked as a school teacher and principal. He received a bachelor's degree from Berea College in Kentucky in 1903 and a master's degree from the University of Chicago in 1908. He earned a doctoral degree from Harvard University in 1912. Woodson was the second African American to receive a Doctorate in History from Harvard.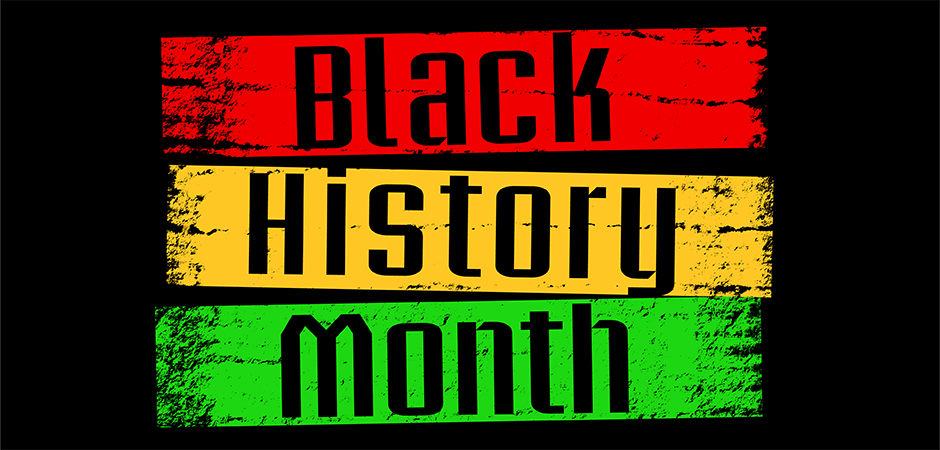 An Advocate for Black History
After graduating from Harvard, Dr. Woodson realized that professional historians showed little interest in researching or examining the history of African Americans or their contributions to the United States. For example, the American Historical Association prohibited Dr. Woodson from attending its conferences, despite his being a member. In addition, he realized that the American people knew little information about African American achievements. Woodson founded an organization to promote scholarship and train future African American historians. In 1915, he co-founded the Association for the Study of Negro Life and History (ASNLH), known today as the Association for the Study of African American Life and History. The Association's mission was to assist scholars who wished to conduct research on African American history. 

The History Behind Black History Month  
Dr. Woodson made it his mission to ensure that schools around the country incorporated African American history into their curriculums. In 1922, Woodson retired from teaching to devote all his time to the ASNLH. The ASNLH headquarters was established in his Washington, D.C., home. In 1926, the ASNLH began promoting Negro History Week, held every year during the second week of February. Dr. Woodson selected February because it coincided with Abraham Lincoln's and Frederick Douglass's birthdays. Both of these individuals were influential in abolishing slavery.
Negro History Week promoted African American history and achievements in a coordinated manner throughout public schools across the nation. Woodson wanted to spread awareness by telling the African American story. The ASNLH, too, introduced a different theme to focus on each year, a tradition that continues today.
From a Week to a Month: Woodson's Vision Succeeds
To promote Negro History Week, Carter Woodson started with African American schools and civic organizations. He sent out pamphlets and press releases to gain exposure. After World War I, the organization distributed pictures, lesson plans, plays, posters, and other educational material to African American teachers and history clubs. The materials provided by the ASNLH included teaching guides that helped educators fill knowledge gaps about African American history. Around the same time, African American organizations, such as churches and fraternities, held the first Black History celebrations. Celebrations included dinners, plays, poetry recitals, speeches, and fundraising events. Woodson recognized the importance of educating beyond just the African American community. In the 1940s, he successfully petitioned state education boards to begin official declarations of Negro History Week.
Although Woodson died in 1950, his efforts continued to pay off during the Civil Rights era. During the 1960s, college students and faculty led efforts to extend Black History observance from a week to a month. They also advocated for official recognition from the federal government. In 1976, President Gerald Ford became the first president to recognize Black History Month. Ford also honored Woodson's contributions. Since then, each president has officially declared February as Black History Month due to Carter Woodson's tireless efforts.
Dig Deeper Go to the Association for the Study of African American Life and History website to learn more about Black History Month themes by year. Which themes are most interesting to you? What do the themes have in common? How have the themes changed over time?