Another school year is winding down, and for many students, that means one thing: time to start looking for a summer job. But how do you begin your search, or narrow it down? What factors should you consider when making a decision? Here, btw takes a look at the process and shares some tips to help you make sure you find the job that's right for you.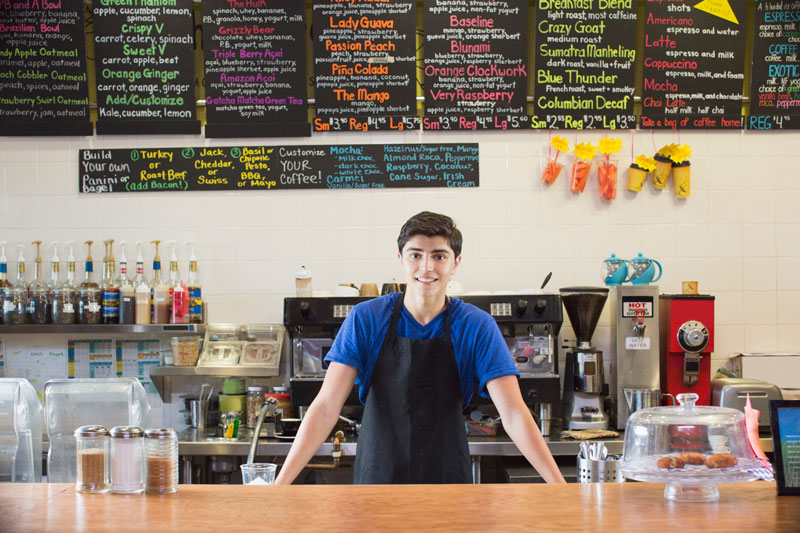 Where Can You Find a Job?
Whether you live in a small town or a big city, you face stiff competition when looking for summer work: every other student who is doing the same thing. To improve your chances of landing a job, try several different methods of searching at once. For example, try an online summer job search database, such as SummerJobs.com. Reach out to former employers to see if they are willing to hire you on again. At the same time, keep your eyes open as you walk around where you live, looking for Help Wanted signs in windows. If there is a place where you'd particularly like to work, stop in and ask to speak to a manager, whether there is a sign in the window or not, to ask if they have any summer availabilities. Family, friends, teachers, coaches, and neighbors might also know about opportunities, so don't be afraid to ask!
Be Prepared
Some places just want you to fill out an application, but others will ask to see your resume as well. Create or update one by using an online template, or by speaking to a school guidance counselor or parent. And whether they require a full resume or not, most employers will still want a list of references: people who can speak to your ability to be a good employee. Your list of references could include former employers, teachers, coaches, and anyone else who might be willing to vouch for your character. (It's considered unprofessional to list family members as references, so skip that.) Make sure you speak to your references to ask permission to use their name and contact information, give them a heads up if you think a potential employer might call them.
Think Outside the Box
A summer job doesn't have to mean working in a store or a fast food place (though these jobs can be a great start). Broaden your definition of what good summer employment might look like. For example, for an unusual experience, consider working at a nearby amusement park or summer camp. Some farmers look for seasonal farm help. You can even start your own business by babysitting, mowing lawns, tutoring, or pet sitting. It's also possible to layer several different part-time jobs together: for example, you could work in a store or restaurant during the week and babysit on the weekends.
Think About the Future
It might be tempting to grab up the first decent-paying job that comes your way, but if possible, get the most out of your summer employment experience by thinking about your future goals and plans. Do you know what field you want to enter after you graduate from high school or college? If so, try to find a job that will give you skills, job experience, or contacts in that field. For example, if you love animals, consider looking for a job with your local veterinary clinic, animal shelter, or equine center.
When looking for summer jobs, it's important to keep your mind open to possibilities and to be flexible. And don't wait to get started: the earlier you begin your search, the more likely you will be to find work you enjoy.
Dig Deeper Get started now! Spend fifteen minutes making a list of possible job opportunities in your area. Remember to consider nontraditional employment opportunities as well, such as those discussed above.